LoBoS 2
After the success of the initial LoBoS implementation, the Computational Biophysics Section decided to create a second cluster using more modern (at the time) hardware. Eric Billings once again took the lead of designing and implementing the cluster. Of particular note is the abandonment of the relatively inefficient ring topology for a standard fast ethernet bus topology. A gigabit uplink provided high speed networking outside the cluster's immediate environment. LoBoS 2 was built in July and August of 1998, and was used from October 1998 to January, 2001. It was completely converted to desktop use by June, 2001.
Equipment
Notes
100 compute nodes
Full node specifications:

Supermicro P6DBE motherboard
Dual 450 MHz Pentium II processors with 512 KB L2 cache
256 MB SDRAM + 512 MB of swap space
Packet Engine gigabit ethernet GNIC-II
Linux Operating System

4 Master Nodes

American Megatrends MerlinDP Motherboard
Dual 200 MHz Pentium Pro with 256 KB L2 cache
1.2 GB EIDE hard drives

Note: These master nodes were upgraded for use with LoBoS 4.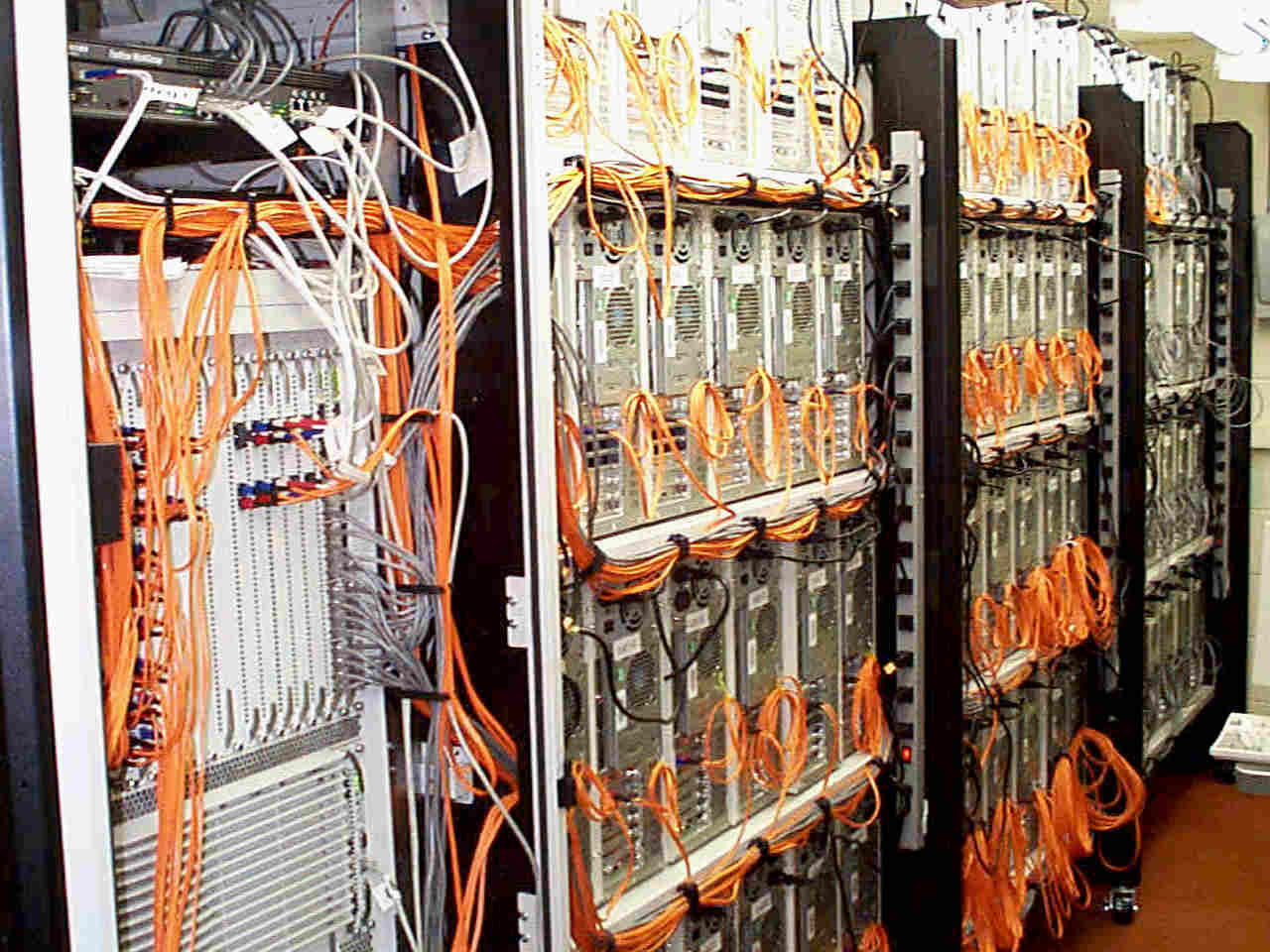 LoBoS 2 nodes installed. Note the fiber-optic gigabit ethernet connections.