Mehdi Pirooznia, M.D., M.Sc., Ph.D.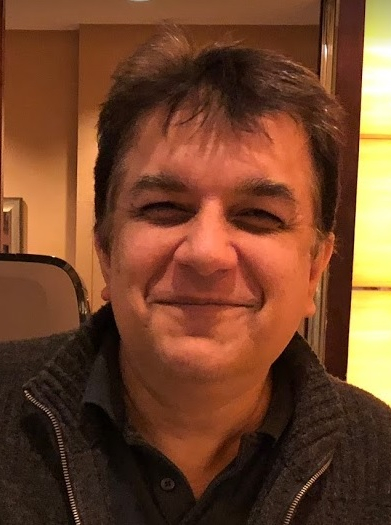 Contact Info
Building 12A Room 3053N (
map
)
12 South Dr.
Bethesda, MD 20892-5690
Phone: +1 (301) 451-2772
Email: mehdi.pirooznia@nih.gov
Link to Google Scholar
Background
Mehdi Pirooznia, M.D., Ph.D. is the Director of Bioinformatics and Computational Biology core at the National Heart Lung and Blood Institute at the NIH (NHLBI/NIH). Dr. Pirooznia supervises and spearheads this effort by providing bioinformatics analyses support for intramural scientists in life sciences, clinical and translational research. In particular, his group specializes in analyses pertaining to next-generation sequencing and biomedical informatics in genomics, transcriptomics, epigenomics and disease biomarkers. Towards this end, Dr. Pirooznia's team takes an integrative approach to incorporate site-specific sequence variations changes with gene expression and proteomics data to investigate molecular mechanisms underlying disease progression and treatment responses.

Dr. Pirooznia is also an Adjunct Assistant Professor at the Johns Hopkins University School of Medicine, where he served for 8 years as a faculty prior to joining the NIH in 2016, and provided leadership, scientific direction and was responsible for implementing the high-performance computational laboratory and bioinformatics system.

Dr. Pirooznia serves as an editor and reviewer for several scientific journals such as Bioinformatics, Nature Scientific Data, BMC Bioinformatics, and Human Genomics. He is also a member of The American Society of Human Genetics (ASHG), and the International Society for Computational Biology (ISCB).

Research Interests
Dr. Pirooznia's research includes elucidating the links between mutational processes, genetic function, transcriptomics effect, epigenetics influence and phenotype by developing innovative analysis workflows and implementing relevant statistical analyses. His research cultivates a bridge between precision medicine and emerging clinical and biological datasets, by developing biological knowledgebases and scalable interpretative tools that address the growing complexity of such data. Dr. Pirooznia's team develops methods and corresponding open-source software for working with complex data types to analyze, integrate and interpret the results from multi-level omics experiments and derive biological inference.

His research consists of several broad and often overlapping domains: 1) developing and implementing statistical methodology and corresponding analysis workflow and software tools for the analysis of genomics, epigenomic, transcriptomic, and proteomic data, 2) developing and applying computational approaches in genomic data to gain novel biological insights in complex diseases, such as cancer genomics, 3) identifying molecular signatures related to causes and consequences of such complex diseases, and 4) developing approaches to process and normalize genomic data for biological inference.